As the younger sibling of steak, it is frequently cast under an unfair shadow. Rump steak can offer more than just the name of an average steak and a truly exceptional culinary experience when prepared by a superb chef who is a master of his trade.
SAME STEAK, DIFFERENT NAMES
Ehat is the origin of the term "rump steak"? Actually, we borrowed it from the Germans – Rump steak. However, the waiters in America would definitely give you a confused look if you asked for a rump steak there. _strip_ and _strip steak_ are more popular names in English-speaking areas. They became known as _New York strips_ in New York.
HOW TO PREPARE RUMP STEAK
Rump steak can be quite juicy, yet it may not be as soft as a steak (steak is another matter entirely). Of course, the meat itself plays a big role, but the preparation of the marinade and careful grilling are where the magic happens. To prevent the meat from overcooking, observe the flames similarly to how you would with a steak.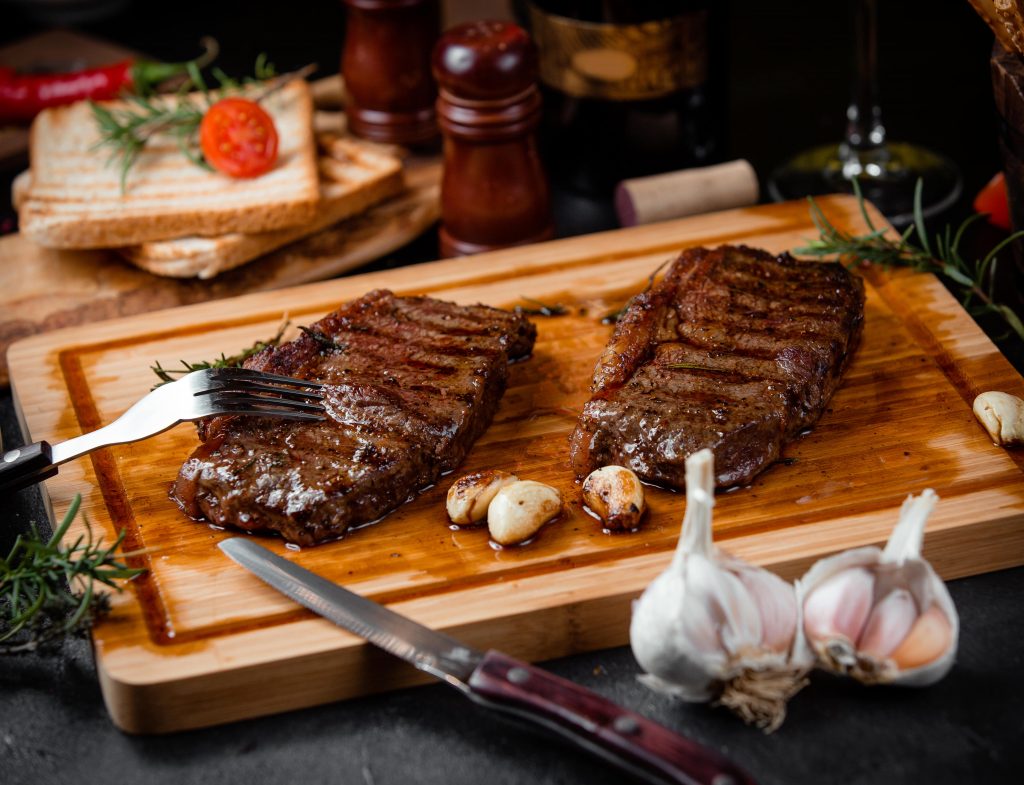 The meat would harden and become challenging to chew if this occurred. And that is exactly what you wish to avoid.  Over-grilling causes the meat to lose flavour, which is another issue.
Keep an eye on the temperature for just long enough for the meat to begin to smell and take on its tempting brownish colour and alluring pattern from the grill.
WHERE TO ORDER A GOOD RUMP STEAK?
Visit Walter's if you want to have a really delicious rump steak!
Our exquisite rump steak is served with homemade potatoes, half a flatbread, and mustard, which only adds to the beef's rich aroma.
You can specify whether you want your meat prepared rare, medium, or well done at our restaurants.
And delicious meat pairs well with a glass of wine. Pick one of our house wines suited to your preferences; we recommend the red house wine, a blend of Merlot and Cabernet Sauvignon that brings out all the flavours of this meat.
We are waiting for you in one of our restaurants!
Welcome!
Your Walter