The Walter restaurant, which we opened in the heart of the city, can now serve guests from Smederevo and its neighbouring towns.
Similarly, if you want to get away from the city for the weekend, Smederevo is a fascinating place to visit. A vacation seems like a fantastic idea, right?
The Jezava and Danube rivers converge sixty kilometers from Belgrade. That location is where Smederevo, the Smederevo Fortress, and the new Walter restaurant are all situated. You've been to the fortress and the weather was good.  Its beauty astounded you, and you might have even learned something new. How can you not visit the city centre, where our recently established Walter restaurant is located when you're already there?
At Sava Nemanjića No. 2 in Smederevo, there is an ideal place for your family breakfast, lunch, or dinner. After a weekend trip and fortress visit, it's a good idea to assemble your memories while enjoying authentic Sarajevo ćevapi and a tasty barbecue.
Walter's ćevapi, made entirely of beef, are served in two portions of five or ten ćevapi each, each portion being served in half of a homemade flatbread. In addition, you can also find in Walter's menu spicy uštipci on kaymak, veal brizle, phenomenal pljeskavica with or without kaymak, colorful skewers, chicken and veal tagliata and much more.
You can finish your dinner with side dishes such as ayvar, urnebes, an additional serving of kaymak, home potatoes, as well as the indispensable salad. In our substantial offer of salads, we are sure that you will find something for yourself and thus additionally refresh your lunch or dinner.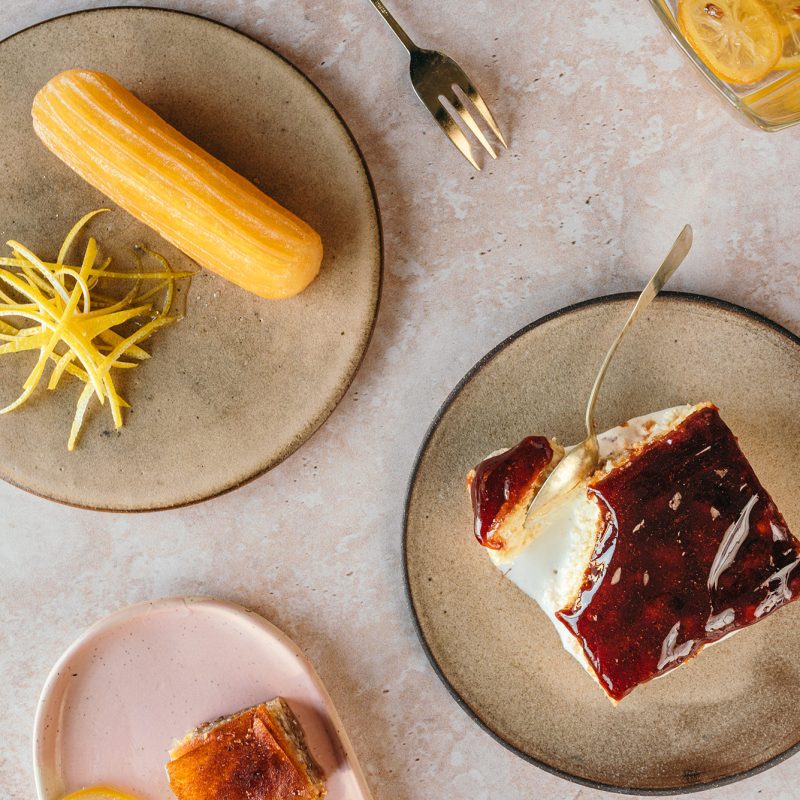 And what about dessert?
Well, what better way to do it than with our traditional treats that blend in so well with this historically rich city. Walter urmašica, tulumba, baklava, sutlijaš, tufahije, but we didn't forget to add some more "modern" sweets. You simply have to try our pancakes with Euro cream or jam, as well as the juiciest tres leches.
We are waiting for you in Smederevo!
Welcome to Walter's!
Dobro došli u Walter!