Do you prefer it with a dash of fiery spice? Did you know that the Walter menu now offers a brand-new delicacy made especially for you? You may now get spicy uštipci on kaymak in Walter restaurants and through our delivery service. These are just wonderful treats.
We already know that you appreciate our Walter's ćevapi. While steak and rump steak are available for more formal occasions, we are aware that you occasionally enjoy ordering traditional patties (pljeskavica) and sudžukice (beef barbecue sausages). Chicken tagliata and vibrant pork chops on skewers are examples of lighter fare. And what should you eat if you're craving something really spicy?
A serving of uštipak with some kaymak are added in an effort to somewhat put out the spicey blaze. It's nothing more than a dish designed for aficionados of spicy foods!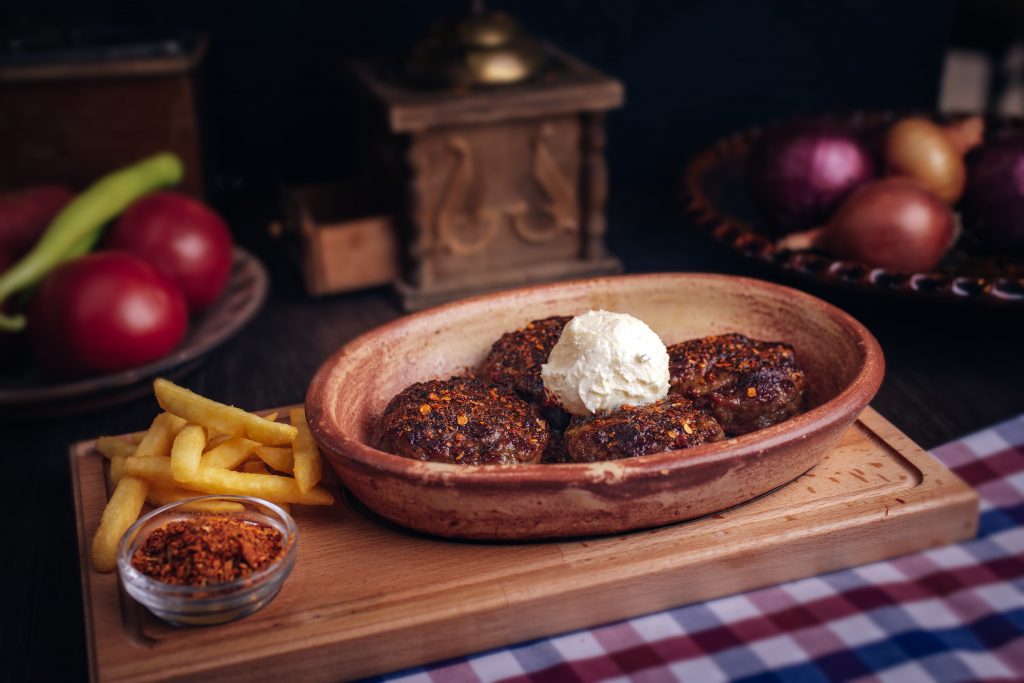 Whether you're truly hungry or simply craving for a quick bite, uštipci are a great option for lunch. This meal is also ideal for sharing with a special someone. Just be prepared for more nibbles to appear on someone else's plate!
We are confident that our morsels will rank among your favorite Walter meals due to their excellent flavour and breathtaking aroma. Also, as every main course must be accompanied by a salad, we are confident that you will discover your favourite salad among the many options offered by Walter. Why not get a side of fries instead of a salad? These are said to go well together with the uštipci!
Then to round off a flawless supper, there are our handcrafted treats that will take you back to your favourite childhood tastes. Another newcomer, a new tres leches cake, has finished off our selection of sweets with its creamy undertones of sweet caramel for something a bit unusual.
There is no longer a need to put off your meals because we are waiting for you at the nearby restaurant! Welcome!
Your Walter