Our Walter restaurant, the second in Novi Sad, is located in a BIG SHOPPING CENTRE at the address Sentandrejski put 11.
Stop by the BIG food court after going shopping or to the movies!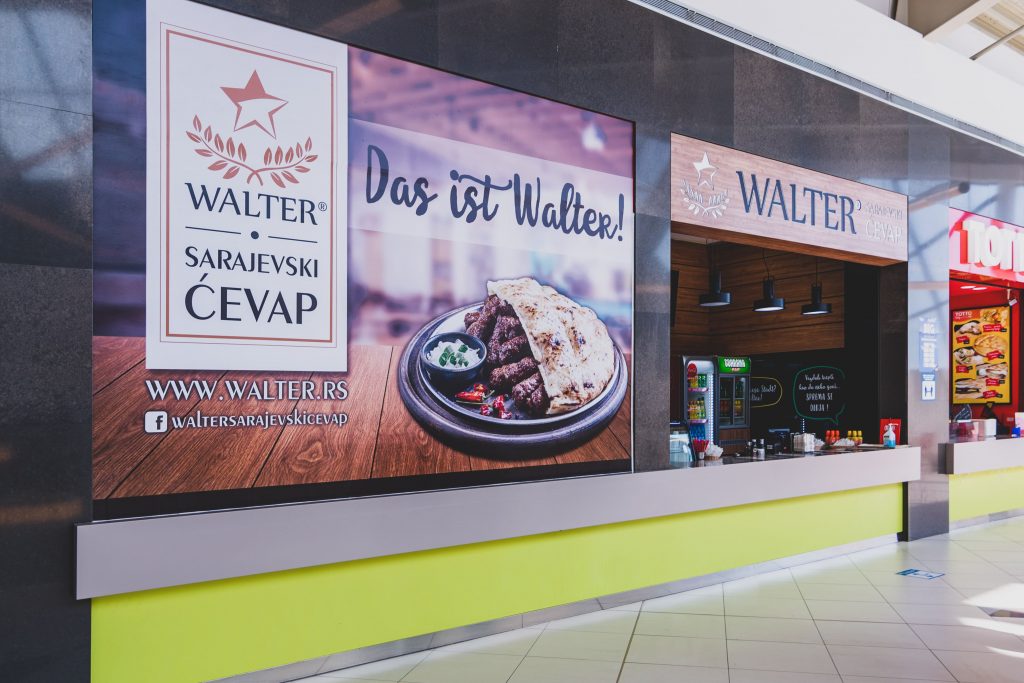 Among our guests, our Walter's ćevapi came out as one of their clear favourites. Walter's ćevapi have captured the hearts of both young and old thanks to their all-beef composition and devotion to our family's original recipe. Whatever size you select, your ćevapi will come with chopped onions and in a half-flatbread. Choose kaymak, ayvar, French fries, or one of our various salads if you prefer additional side dishes.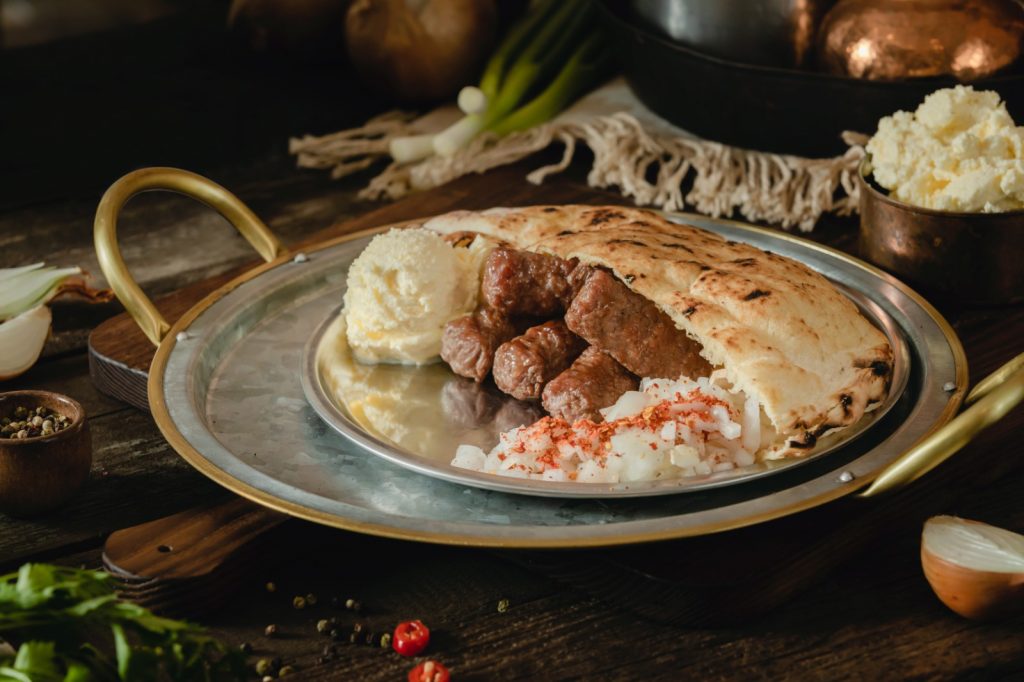 We also prepared a wide variety of other meat delicacies in addition to ćevapi.
Local patty (pljeskavica) served on kaymak, sudžuk, colorful skewers, tagliata of various types of meat, rump steak, and there is also a juicy steak for connoisseurs. You can discover something in Walter that suits your taste and appetite.
You can pick one of our desserts if you want something sweet. You can choose from baklava, tulumbe, urmašice, tufahija, and sutlijaš, as well as homemade pancakes with euro cream and plum jam. Remember to order some local traditional coffee to pair with our treats.
We are waiting for you in the BIG SHOPPING CENTRE!
Welcome to Walter's!